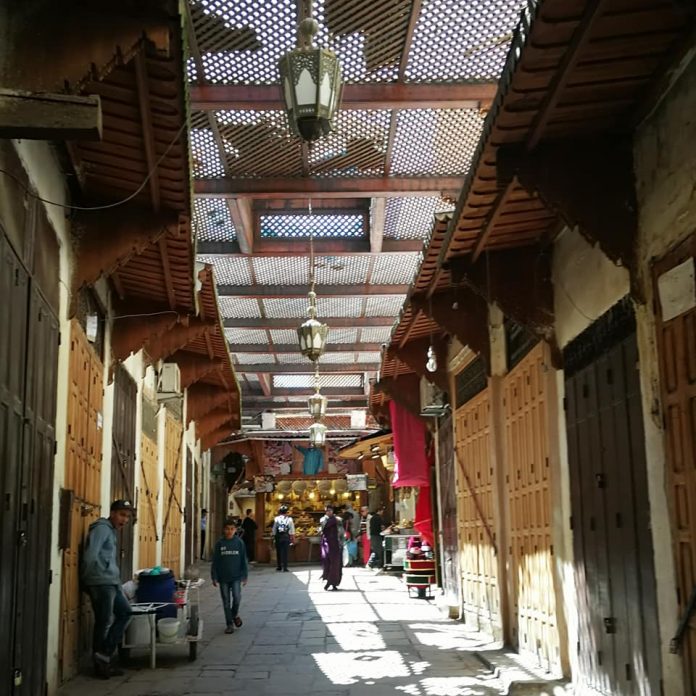 I often do little trips alone. Above all in old Europe. Guide to the hand. Well-defined itineraries. Hotel in the center. Other small precautions and little else to feel safe.
This time instead I passed, spinning around the Medina of Fes , a pleasant weekend. So I thought of this particular pink guide to be able to face a Moroccan city, with its rules, sometimes a bit 'far from ours, for trips alone or with a group of friends .
The first advice is to leave the map at home . In Fes, one must simply get lost. A recommendation that sounds strange, especially for today's travelers, but we must not forget the camera and a list with "not to be missed". This is because Fes is a world, to be discovered.
You could in fact turn for hours and find all the points indicated on maps for tourists, but nothing will equal the pleasure of a walk in search of the most particular and curious corners .
For this, and here is the number two council, beware of the false guides, and in case rely on the official ones . Only they will give you the opportunity to discover one behind the other courtyards, marbles, fountains and gardens, shops and souks, only with them you can savor the soul of Fes, visit the heart.
Alternatively, take a walk aimlessly through the alleys of the old city , with your eyes open to peek at the life that crowds them for example of its legends.
Come with us to discover some wonders of the Medina and beyond.
# VISITING THE MEDINA
La Medina, Unesco heritage , with its madrasas, mosques, maze of streets and lanes, sellers of carpets, blacksmiths, embroiderers, apothecaries and butchers, mules serving as transport vans, waiting cats of a snack, the absence, or apparent absence, of restaurants and cafes, the agitated coming and going of Friday, makes Fes the most beautiful and emblematic imperial city of all . And the number three council is just that: taste the alleys of the Medina even on Friday , the day of Muslim prayer, everything will appear in a new light.
Do not miss La Madrasa Bou Inania ; It is a very elegant building, with beautiful brass doors and carved cedar wood, a marble courtyard, a profusion of stuccoes, zellij and merene motifs everywhere. It is among the few to be open to non-Muslims.
Remember that the Medina is surrounded by walls and the main access point is the Bad Boujloud , with its blue decorations on the outside and green on the inside.